Randy Procopio
President
Randy is the President of SRI and has extensive experience in the global sourcing and inventory management industry. Randy was instrumental in growing SRI from a small family-owned distributorship into an industry leader in global sourcing. The success of SRI was built upon his foundational leadership of quality and service. His development of strong relationships with both our customers and suppliers has been the catalyst for the growth and success of the company. Randy obtained his Bachelor's degree in marketing from Philadelphia University.
Russell "Rusty" Procopio
Vice President
Rusty is the Vice President of SRI and has been working full-time for the company since 2003. Prior to that time, Rusty worked for the family business for several years learning numerous facets of the business on a part-time basis. Rusty began his career on the operational side of the business, where he quickly utilized his computer and networking skills to facilitate improvements on production and workflow efficiencies. Rusty's role has evolved since then, and now he works on creating company-wide efficiencies and overseeing several customer critical functions within SRI. Rusty attended DeSales University in Center Valley, Pennsylvania.
Kevin Mead
Chief Executive Officer
Kevin joined SRI in 2014 as Chief Financial Officer, and was named CEO in 2015. He has significant financial and operational experience in the wholesale, importing, and distribution industries. He previously served as CFO & Treasurer of a Philadelphia-based global importing company with offices in Hong Kong and China. He was also Director, North America Business & Client Operations for an international consulting and professional services firm. Prior to that, he was VP & CFO of a $1.5B distribution and logistics company. Kevin holds a Bachelor of Business Administration degree with an accounting major. He also earned his Master of Business Administration degree through the Executive MBA program at Villanova University.
Barbara Shimer
General Manager
Barb has been a team member at SRI for over 25 years. She has worked in virtually every department at SRI, spending the vast majority of her years in procurement and sales roles. Over the years, Barb has assisted in various special projects and contributed to the overall success of SRI. Her experience and knowledge of the fastener industry, manufacturing, packaging, logistics, and quality practices provides the foundation for her current position as General Manager. She is an active Board Member and Officer for MAFDA (Mid-Atlantic Fastener Distributors Assoc.)
Dominick Esposito
Director of Quality
Dominick joined SRI in 2012 as Director of Quality. With aerospace, medical device, pharmaceutical and semiconductor industry experience, he has lead quality and engineering teams in prior roles with large corporations to smaller start-ups in the San Francisco Bay Area. Previously, he was Quality Director of North America and Europe for a major manufacturer of industrial equipment. He holds a Bachelor of Science in Mechanical Engineering degree from Fairleigh Dickinson University and held positions as Design & Development Engineer and Manager, Manufacturing and Quality Engineer, Manager and Director. Dominick has been named in and is responsible for several design patents.
Nancy Edinger, SPSM
Director of Strategic Accounts
Nancy has been with SRI for over 15 years and has been an integral part of SRI's growth in the global market. With prior experience in the procurement field, she has held multiple positions within the company including product management, global sourcing, and quoting. She was named Director of Strategic Accounts in 2016. Nancy has successfully completed her SPSM (Senior Professional in Supply Management) Certification and continues to dedicate herself to learning and implementing best practices in supply management.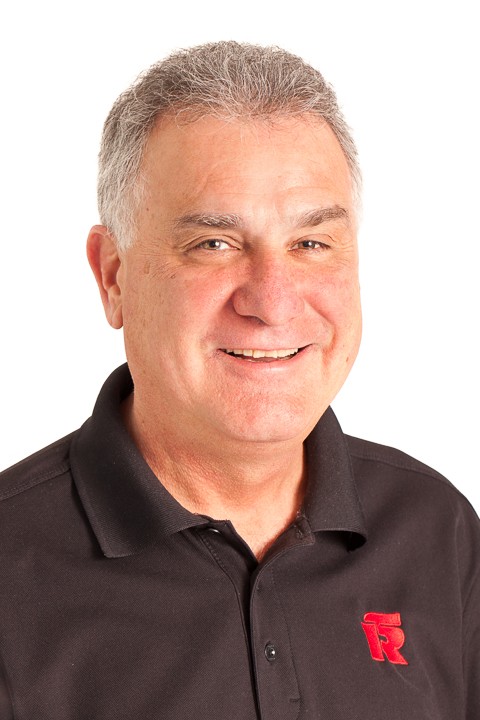 Bob Beard
Operations Manager
Bob joined SRI in 2000 as Operations Manager. He has over 35 years of experience in the warehousing and transportation industries. Bob believes in a hands-on approach towards inventory management and distribution, which has improved distribution efficiencies for SRI. He completed his Industrial Traffic Management certification from the Academy of Advanced Traffic.
Jeffrey Zinicola
Senior Product Manager
Jeff has been with SRI for over 18 years and was promoted to Senior Product Manager in 2010. He has successfully demonstrated his strengths in various practices including procurement, negotiation, inventory management, and quality. Jeff prides himself on finding new and creative ways to better serve our customers. Jeff holds a Bachelor of Science degree with a business major from Penn State University, where he graduated with distinction.
Jason Tschorn
Sales Manager
Jason began with SRI in 2003, performing various functions within the shipping, receiving and packaging areas. During that time, he learned many of the manufacturing processes and value-added services that separate SRI from its competitors. Two years later, he moved to the Product Management group where he expanded his knowledge of both suppliers and customers. In 2007, he began working with inside and outside sales teams which provided him invaluable insight to providing timely and exceptional customer service. Jason was promoted to Sales Manager in 2018. He attended De Sales University in Center Valley, Pennsylvania.